Admin

I am registered on here and have offered help to rescues. I am not a rescue or associated to one.
I have today been advised by a family member of 2 JRT that are in a private home and need to go to a rescue. The owner has said if he can't get them into rescue he will PTS them. He has tried a couple of local rescue with no success.
I would like to start a thread to see if any rescue on the site can offer them space but didn't want to start a thread in case I'm not allowed.
Please could you advise me of whether I can appeal for help on here? If the answer is yes which section would I start the thread under and is there a template I should use.

Regards Alex

Macwooly

Regular





Number of posts

: 83


Age

: 49


Location

: West Midlands


Name:

: Alex


Registration date :

2009-08-06



Hi Alex, you will need to get rescue back up first from one of the established rescues and then fill in the template. Of course you are allowed, that is what this forum is all about

twigletsmum

RHU friend





Number of posts

: 5213


Age

: 69


Location

: SE Essex


Name:

: Philippa


RHU Cases:

: 17


Registration date :

2008-06-02



Hi Alex, yes you can post on here:
https://rescuehelpersunite.forumotion.com/private-rehomings-needing-rescue-back-up-f161/
the more information you can gather the better, age, sex, neutered, vac'd, chipped, temperement, whether they can be split. Once you have got a post up, we can have a look to see which rescues may be able to help. The next step is to get the dogs rescue back up.
Would also be useful to know why they are being given up.

hmb1000

Addicted





Number of posts

: 1821


Age

: 38


Location

: Reading


Name:

: Helen Tuthill


RHU Cases:

: 7


Registration date :

2009-03-05



Alex, these arent the 2 from Redditch are they?
_________________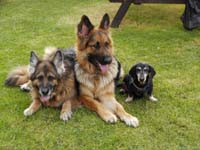 redditchlady

RHU Moderator





Number of posts

: 1919


Age

: 54


Location

: Redditch


Name:

: Kazz


RHU Cases:

: 2


Registration date :

2008-09-15



No they're in the Blackheath area.

It's a cousin of my mother in law who needs to rehome them but I currently have minimal info so I've asked for more info before I start a thread. I know some basics like the breed, that it's a father and daughter, their ages and the reason for rehoming but I'm trying to get an idea on vaccination status, whether they're neutered and chipped and temprement.

Thank you to all who have replied. Regards Alex

Macwooly

Regular





Number of posts

: 83


Age

: 49


Location

: West Midlands


Name:

: Alex


Registration date :

2009-08-06



Thanks Alex
_________________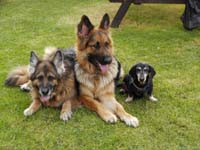 redditchlady

RHU Moderator





Number of posts

: 1919


Age

: 54


Location

: Redditch


Name:

: Kazz


RHU Cases:

: 2


Registration date :

2008-09-15





Similar topics
---
Permissions in this forum:
You
cannot
reply to topics in this forum