Absolutely dire situation. A pest control called me about 20 to 30 cats at Dagenham Fords site. Due to Health and Safety, Fords have asked this Pest Control man to remove all these feral (? ex-domestic?) tomcats, pregnant cats, unspeyed cats, and kittens. He doesn't want to hurt them and has asked our help. It seems some companies prefer rats, etc.
I told this man I was certain my friend Terry - independent trapper rescuer - was already dealing with this colony but perhaps there are two colonies. In also asked him to involve Celia Hammond Animal Trust as she has the means to spey/neuter and possibly may help with placing. But of course she may be inundataed with other colonies as she is the mot proactive feral person I have met.

He wants to start trapping straight away BUT WHAT WE NEED are places for these cats to go so they can be delivered as soon as trapped and hopefully neutered. None of us can take all of them but hopefully I can compile a list of people willing to take some for rehoming, i.e. tell me if you can take pregnant females, kittens, mums and kittens, or the riffraff that is left over. If anyone can offer say six spaces for ferals me and Terry would be willing to drive anywhere to deliver them.

Yes folks, London is a hellhole for cats, literally. Lets get them out of London, please.

Please respond urgently if you can help.

Debs, can any C.A.T. branches help.

Contact/organisation details: Independent rescuers.
Does the animal have rescue back up?: Not yet.
Location: DAGENHAM, London
Number of groups: 1 large colony

(repeat the following for each group)


Type/Breed/Variety: Unknown
Sex: Mixed
Age(s): Mixed
Name(s): NOT NAMED
Colours: mixed
Neutered: Probably not.
Reason for rehoming: to be eradicated.
Temperament: possibly feral but may just be abandoned domestic cats as fords was cleared a couple of years ago of cats.
Medical problems: unknown
Neutering: Animal will be neutered unless for medical reasons. Can this be guaranteed? working on finding funding
Will the group be split: absolutely yes
Transport available: yes
Other: see above intro.

Goldie

Addicted





Number of posts

: 1349


Age

: 62


Location

: Essex


Name:

: Lauren Grace


RHU Cases:

: 27


Registration date :

2008-12-30



Have been homechecked on Thursday and can contain Kittens with rescue back up to help.
Please can any rescues help
_________________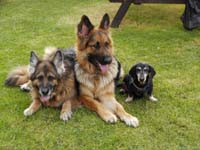 redditchlady

RHU Moderator





Number of posts

: 1919


Age

: 53


Location

: Redditch


Name:

: Kazz


RHU Cases:

: 2


Registration date :

2008-09-15



I am full at the mo but checking with contacts and will report back tomorrow.


Similar topics
---
Permissions in this forum:
You
cannot
reply to topics in this forum