Hi
Can anyone tell me, why went I went to sign in, it said I was banned please
JackieA
Last edited by Admin on Sat Aug 08, 2009 5:53 am; edited 1 time in total (Reason for editing : changed title)
JackieA wrote:Hi

Can anyone tell me, why went I went to sign in, it said I was banned please

JackieA
This is very strange, as I`ve just signed out and back in again, and this time it said nothing about being banned hmmmm very strange
Any ideas??
No idea but we will keep an eye on your threads etc in case there is a prob - knowing how temperamental PCs can be !
Hi
Thanks very much for answering so quickly? and thankyou.
You must be a night owl like me lol, mind you, some cats stay up all night lolololololol
Ah yes I am deffo a night owl - total insomniac so likely here for hours yet!!
As been as you are sorted, Ill lock this 1 for now.
_________________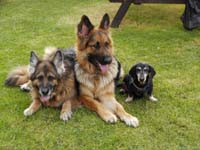 redditchlady

RHU Moderator





Number of posts

: 1919


Age

: 52


Location

: Redditch


Name:

: Kazz


RHU Cases:

: 2


Registration date :

2008-09-15



also just a note if you use a ISP that uses the same ip as others for example aol this can cause problems as if we were to ban an aol ip sometimes if it assigns you the same ip randomly as a person banned this can happen.
i have reopened this as it seems there are 77 users using this ip adresse, so now wondering why jackie is receiving this message is anyone else?
Jackie maybe try deleting the cookies (bottom right of board home page should do it for you)
i dont know what else to suggest
Hi
Success yeyyyyy, I deleted the forum cookies and now it no longer says I`m Banned. Phewww I was worried, as I didnt think I`d done anything bad enough to be banned lol

Thankyou for your help Kathryn

Jackie x
no problems i will move this to help section and leave open incase anyone else has this issue

thanks for pressuming u werent banned and persevering with it till it was sorted

Hi you can reset your ip to save confustion by pulling your modem out last thing at night and when you re plug you have a new ip address as they do get jumbled up sometimes
seph

sephen

Newbie





Number of posts

: 8


Age

: 36


Location

: london


Name:

: sephen


Registration date :

2009-07-07




---
Permissions in this forum:
You
cannot
reply to topics in this forum